Guest Blogger, David Gottfried: A 'Henry Ford' Moment for Green
Posted June 22nd 2011
Cypress Envirosystems is a founding Member of the Regenerative Network, the consortium of leading green building providers that I started to push the boundaries of advancement towards a truly regenerative economy. The Network aims to elevate the triple-bottom-line profitability of our visionary Members and Network Affiliate companies through fostering deep business relationships and accelerating the adoption of sustainable products and services. As the name implies, we support "regenerative" companies, those that contribute toward a net-positive impact on the environment—meaning that Network Members demonstrate a passionate commitment to market transformation. The end goal is to reach a regenerative economy; a state of the economy that's achieved when the positive impact of regenerative companies outweighs the negative impact of the rest.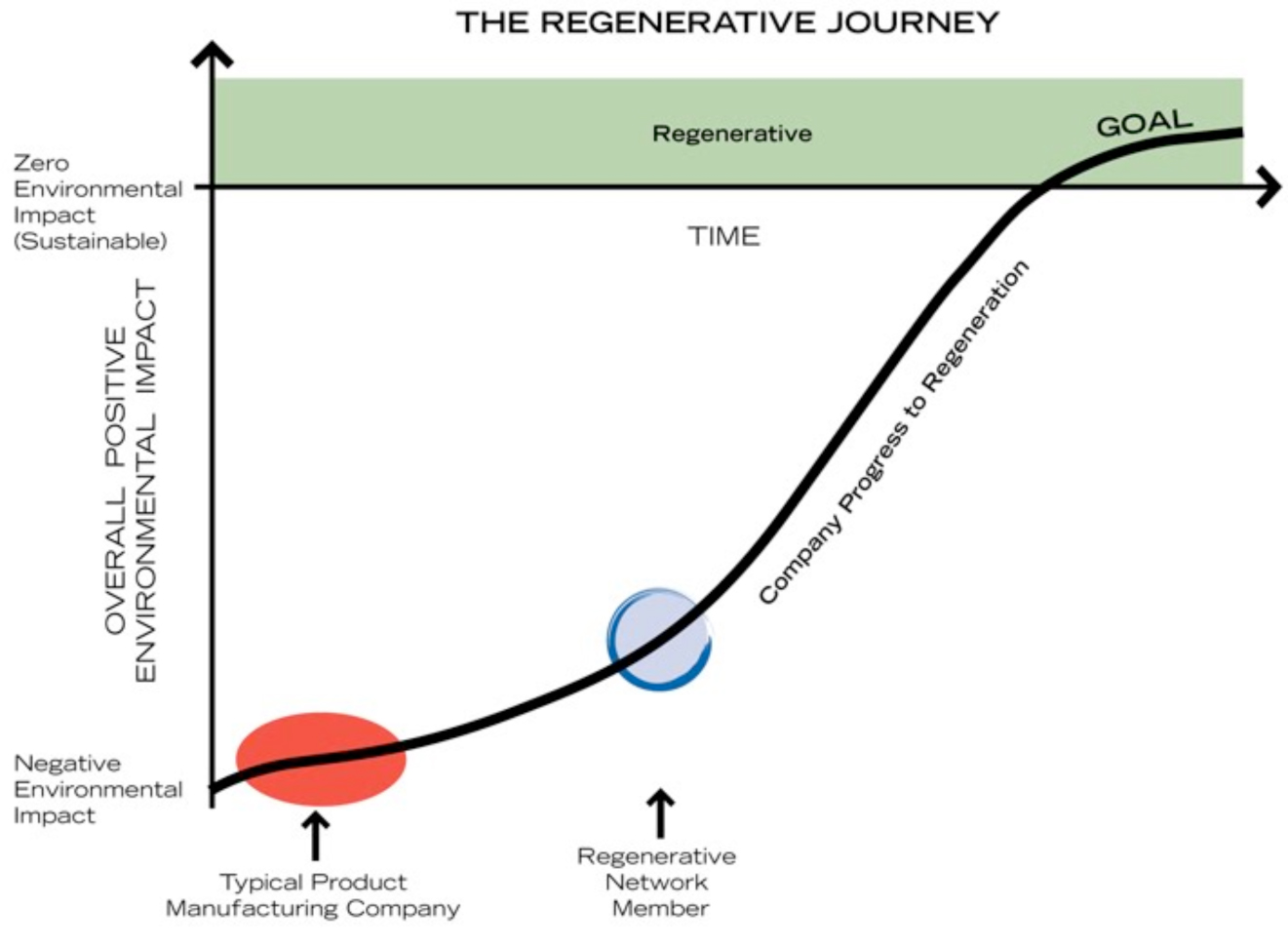 © All rights reserved. Copies of this image may be printed for personal use only. No part of this diagram may be reproduced or reused for any other purpose without prior written permission of Regenerative Network.
Henry Ford once said, "A business that makes nothing but money is a poor business." To me, this is a very accurate sentiment. It should be noted, however, that although revenue alone does not suffice in establishing a successful regenerative company, raising capital and running a profitable and growing business is indeed a necessary element. As we all know, financial incentive triggers rapid consumption and turns unpopular or unfamiliar purchasing practices into fast growing trends. The companies that will help transform the economy to a regenerative state will be those who provide offerings that make the green option the most compelling and appealing choice on the market. Green offerings must be accessible by the mass market. When this is achieved, business can have a truly revolutionary impact.
I am excited to have Cypress Envirosystems as part of the Regenerative Network, as they have created a green 'Henry Ford' moment in the HVAC retrofit market with the introduction of the Wireless Pneumatic Thermostat (WPT). Their innovation makes it affordable for the mass market to adopt intelligent HVAC controls and optimize energy use in nonresidential buildings. I'm very impressed with Cypress' high return on investment for their uber-efficient products, making purchase accessible to the mass-market. When economics and the environment come together, markets are transformed. The regenerative economy will be achieved with a million Henry Ford moments like this.
David Gottfried is the founder of the USGBC and Regenerative Ventures